Sourcing Experts & Consulting firm based in Hong Kong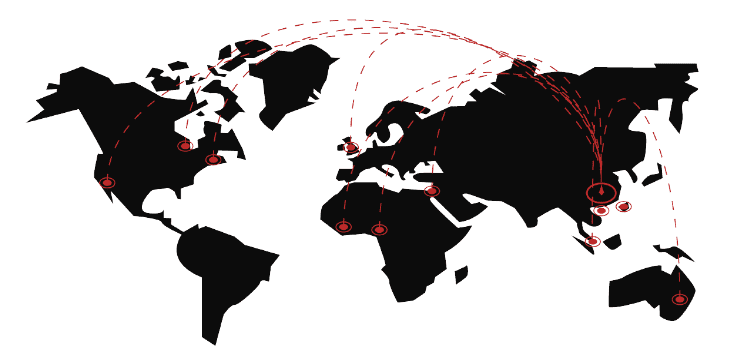 ics fareast
We help you unlock your global potential
Countries we have exported to so far:
Build markets, build confidence, build your business.
When it comes to international business, trusting your partner is of essence.
Our Business Is Built On Trust & Performance
make your work easier and faster!

Commodity Trading
Metals- Mining & Agriculture. Find out major commodities we are dealing with.

Asia Sourcing & Shipping
Smart Sourcing Sourcing is about extensive resources and large network of carefully selected suppliers. Asia to the world and The world to Asia.

Quality control
Leaving nothing to chance. Whenever it comes to supply, it is of out most importance to inspect and control what you are getting. Failure to do so will come at great costs!

food
we supply branded goods like danone nestle,barrilla and many other well known brands. flour,sugar,mustard to pasta or frozen food and also following process to your privat label

bevarace
Beers ,wines ans spirits are our strongest field.we supply internationally well known brands as our own brands and can create or adapt what you want and need and for your market

cosmetics
with access to most wanted strong and international brands. today we also can accompanied you in the process of creating your own brands of cosmetics. from basic to higher need

cereals
We covers edible goods, such as cocoa, grains, sugar and wheat.

metals
Precious metals, like gold, silver, palladium and platinum, as well as industrial metals, such as copper, aluminum and zinc.

energy
The energy market includes petroleum products, natural gas and coal.
Only Best Stories. DIVE IN!
We have many valuable Partners
a great place to show best opinions
QCadvisors are an amazing team of quality control professionals. We are covering a great deal of services and region in Asia. China, Vietnam, India, Malaysia, Cambodia, Bangladesh, Pakistan.
Our freight forwarder in Morocco. GCL is our transport partner for our East West and North South cargo flow.
Team work and strong bond with reliable partner is the best way to raise. Pacifico Trading has been with us in a long journey of inward success in Latin America countries.
Our Cyprus partner, DANTEC Trading Ltd supplies food, beverages and cosmetics internationally.
a great place to show best opinions
Build your dream with ICS FAREAST